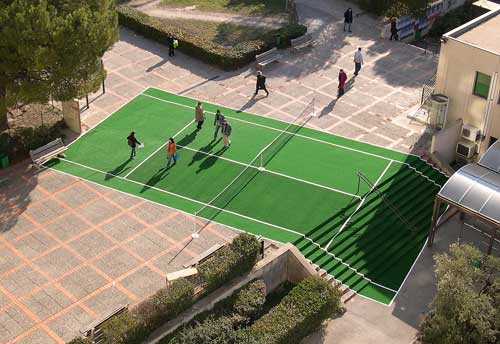 Aire 2005
Gazon synthétique, filet de tennis
Dimensions réglementaires d'un court de tennis soit 23,774 x 10,973 m
Vues d'exposition à l'Université de Provence, Parvis du Centre des Lettres et Sciences Humaines
Dutch artist Henk Hofstra (who's Blue Road we featured in April of last year) is back with a new environmental art project called 'Art Eggcident' in Leeuwarden, a city in the north of the Netherlands.
Yesterday, several large eggs (each 100 feet wide) were spread on th Zaailand, one of the largest city squares in the Netherlands.
Wooster Collective: Henk Hofstra's "Art-Eggcident" in Leeuwarden.
Brooklyn, NY